Kinnek speaks to Sibyl Perkins of Pink Boots Society about its mission and supporting the work of female brewers in the US.
In any marketplace, good business relies on good networks, organized systems of like minded professionals eager to inspire new developments and innovate old practices. And when it comes to the booming American craft brewing industry, the Pink Boots Society is there to support and connect a growing yet still underrepresented sector of the workforce: women. According to their online mission statement, the eight-year-old national nonprofit is comprised of "the female movers and shakers in the beer industry." This includes a multitude of women working across the field, from brewers, bar owners and warehouse managers to beer writers, label designers and even web producers.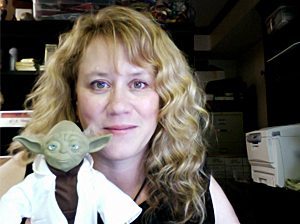 Though physically based in the Pacific Northwest, the organization, which was named in honor of the members' signature pink rubber brewhouse boots, does most of its "moving and shaking" online. PinkBoots.org is many things to many people -- a place to share brewing tips and discuss market insights, to advertise job openings and post women-in-beer events and, popularly, to promote educational advancement through in-person seminars and special Pink Boots-funded scholarships. For the past three years, Washington-based webmaster Sibyl Perkins has been at the helm of Pink Boots' online presence, navigating the robust site through the choppy waters of changing technology, widening bandwidth and growing demand. Last month, I chatted with Sibyl about her involvement in this exciting and increasingly important lady-powered network.
Meredith Heil: Thanks so much for taking my call, Sibyl! As a longtime PBS member, what's specifically interested me about speaking with you is that there's a surprisingly diverse group of people involved in Pink Boots -- it's not just brewers with literal boots on the ground, if you will. It actually takes folks with all different backgrounds, representing all different aspects of the industry, like you and me, to really make it work. Can you tell me a little about your history with the organization? How you came to it originally and a little bit about your role there now?
Sibyl Perkins: I definitely didn't come to the organization from the brewing side. I think that's what most people assume when they think of the Pink Boots Society -- that we're all female brewers, people with "boots on the ground," as you mentioned. That's definitely not me.
I own a web and graphic design firm that specifically caters to the beer industry, so these are my people, but I work with a lot of different breweries instead of just one. I love Pink Boots because it's a great way for people to connect and learn. The whole point of the organization is for it to serve as a real educational venue, a place for those of us in the industry to network, get together, share ideas and so forth.
MH: That's great, and so valuable.
SP: Right, so that's where I'm coming from. One of my main areas of involvement with the organization is helping with the branding and marketing, overlooking the site, and helping members do what they need to do online. I joined Pink Boots, oh shoot, it must have been four to five years ago? And about three years ago, they were looking for a new webmaster for the website. I approached Teri [Fahrendorf, PBS President and Founder] and just said, "Well, I'm interested, under one condition -- if you let me redo the entire thing." I just couldn't stand that site!
And she pretty much said,"Duh, go ahead! Do whatever you think is appropriate." So I built the new website, and it's become an ongoing project -- it's gone through a lot of changes.
MH: Where do you see the most traffic on the site? Are people gravitating towards the message boards? Are they posting announcements for events or in-person meetups? Trading tips?
SP: I do see a lot of communication all over the website, so I know people are using it, but I'd love to see people use it even more. We've recently added some ways for people to submit events or job postings, and we have volunteers that handle those things, too. I think people are using the message boards to some extent, but I think they're using it more to connect with other chapters around the country. We added a chapter locator on the site a few months ago, which lets people try to track down other people who are local to them, and that's a page I know gets a ton of traffic. Though, probably the single biggest traffic on the site is around the scholarships, I think, just based on the number of queries we get.

MH: Can you tell me a little more about your company? You mentioned you work with breweries specifically -- how did you get into that and what interests you about this industry?
SP: Well, I started homebrewing with a friend of mine, probably about seven or eight years ago, and I immediately loved it. It was just so much fun! So, I thought, "How can I combine this really awesome hobby with my actual career?" I had no interest whatsoever in opening a brewery but I had been a graphic designer for years, so I though that might be a really great entryway.
That year, I went to the Craft Brewers' Conference in San Francisco just to observe, to go to the trade show, meet people and just see if this seemed like it might be a good place for me. And I came home inspired. I was so excited, and I felt like these were the people I really wanted to work with. I had worked with wineries, distilleries, spas and salons, plenty of other industries, but with beer, I really felt like I had found my tribe. I had this great appreciation for the combination of artistry, passion, smarts and business sense -- it's such a different group of people. And I especially felt that way when I found Pink Boots, because it's such a great, accepting, helpful organization.
Now, of course, my company has been at CBC every year since then, which keeps us pretty busy. We work with different breweries, the majority of which are in Washington state, but we do have breweries that we work with in other parts of the country -- Missouri, Georgia, Florida, a few more. I love it.
MH: That's great. It's actually pretty close to my story, too -- I knew that I didn't want to open a brewery, so I was like, "How do I get in this amazing industry and still do what I want to do?"
SP: Exactly.
MH: And I really do think that the Pink Boots website is leaps and bounds better than it was when I first became a member -- it looks super awesome.
SP: Well, thank you. We just did a bunch of work on trying to make it more responsive, too, so I think it should be a better mobile experience than it was a few months ago.
MH: Fantastic. That's so important.
SP: I've just really enjoyed it, all of it. We've won a bunch of awards and it's all been great. You always do better work if you're working with great people in an industry you like, and I work with an amazing group of women.

Article written by Meredith Heil, award-winning writer and producer of Beerded Ladies
Images courtesy of Sibyl Perkins and Pink Boots Society

Follow the Pink Boots Society!




Kinnek Takeaways:
Women are still under-represented in the American Craft Brewing industry;
Pink Boots can help support and connect female entrepreneurs in the space;
Interest in local brewing chapters and scholarships is particularly high.